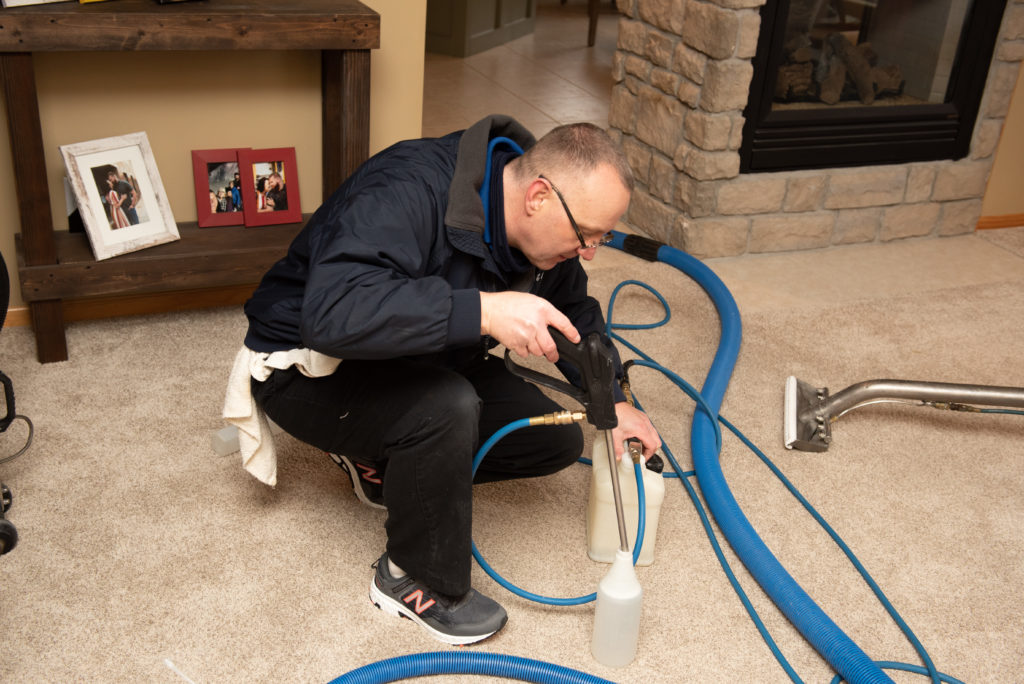 Do I have to vacuum ahead of my appointment?
We recommend that you do vacuum ahead of your appointment! This allows us to give you the best cleaning possible. However, no worries if you don't vacuum ahead of time. We are happy to for a small extra fee!
How long does it take my carpet to dry after a cleaning?
It takes 4-6 hours for your carpets to dry after a cleaning. We recommend that you try to stay off your carpets while they are drying, but it's okay to walk on them without shoes on.
Do I have to move my furniture?
You can move your furniture if you would like! We also offer to move your furniture for an extra charge if you are wanting to be sure we get under your couches, chairs, ottomans, etc. If you are just wanting us to clean the high-traffic areas, we are happy to clean the pathways!
How much does it cost to clean 2 rooms of carpet?
We charge by the square footage at 30 cents a square foot. We also have a minimum of $125. The majority of the time, two rooms of carpet fall under our minimum charge of $125. A flight of steps is $50.
Is it worth getting carpets professionally cleaned?
The short answer is – yes! Carpets that are cleaned by professionals like Neville and Sons, will look their best, smell amazing, last much longer, and also rid your carpets of dust, bacteria, beetles, mites, mold, and other debris that are harmful to your health!
What is the difference between professional carpet cleaning and in-home remedies?
It is in your best interest to hire a professional carpet cleaning service, merely because of the experience. With almost 50 years in business, Neville and Sons can do a much better job than you can do yourself.
What time of year is best to clean carpets?
We are open all year long to clean your carpets, so give us a call! However, Spring is typically one of the most popular seasons for a professional carpet cleaning company. This is a great time to remove the salt, dirt, and debris that gets tracked in all winter and to kick off your spring cleaning!