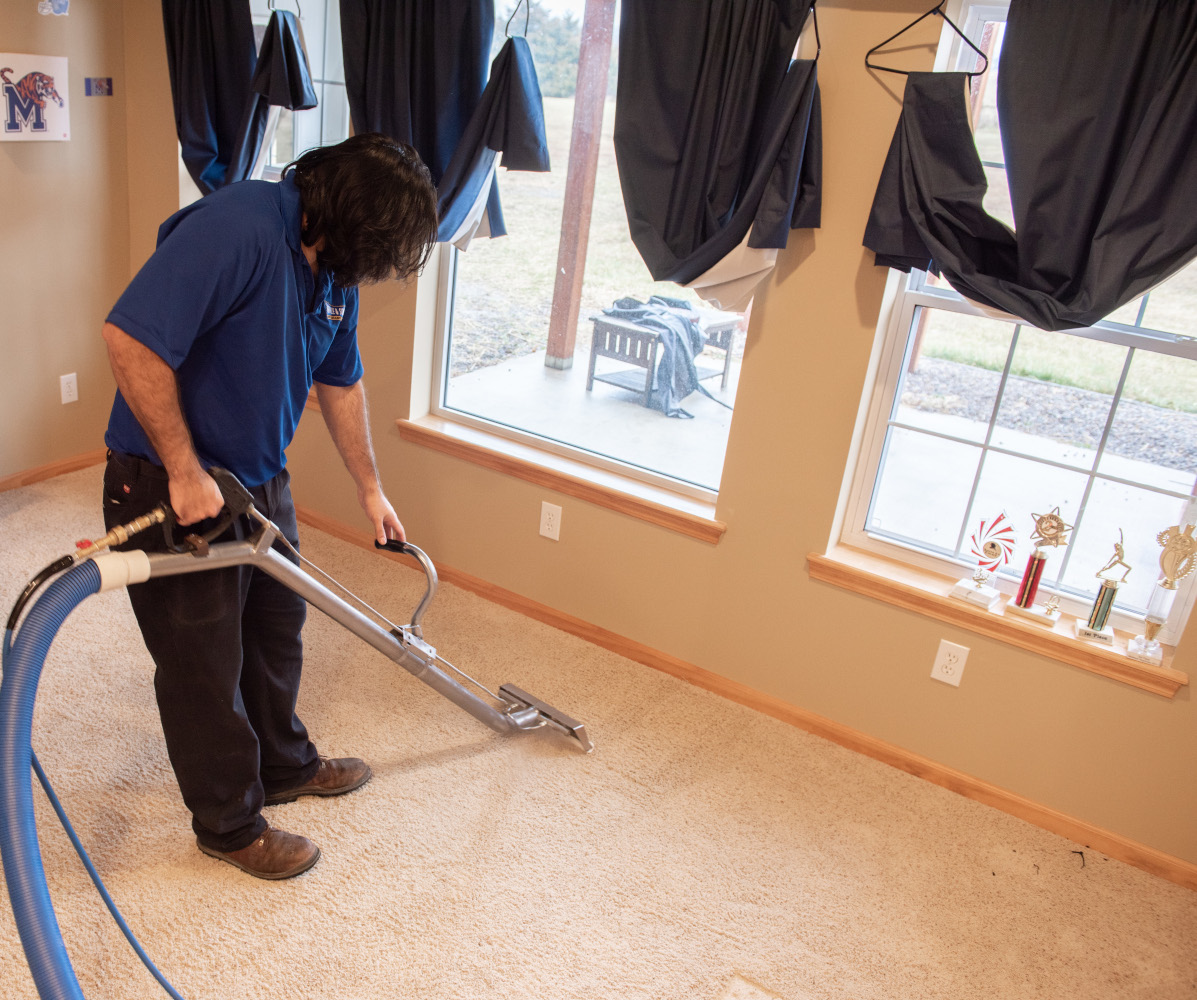 Since 1977,  carpet cleaning has been the heart of what we do at Neville & Sons. Our professionally trained and certified IICRC Crew Leaders and Technicians can identify and manage the toughest spots on the nicest of carpets. No matter the job, large or small, we will treat you like family from scheduling to the last drop of water we wipe off your floor.
Give us a call and let our experience speak for itself.
When disaster strikes, you need us! Neville and Sons is more equipped than ever before to handle your water needs. Day or night, we pride ourselves on our thorough process and our quick response time.
Tony Neville is head of our Restoration and one of our water experts. He is dedicated to do whatever it takes to restore your space. When the unexpected happens, give us a call!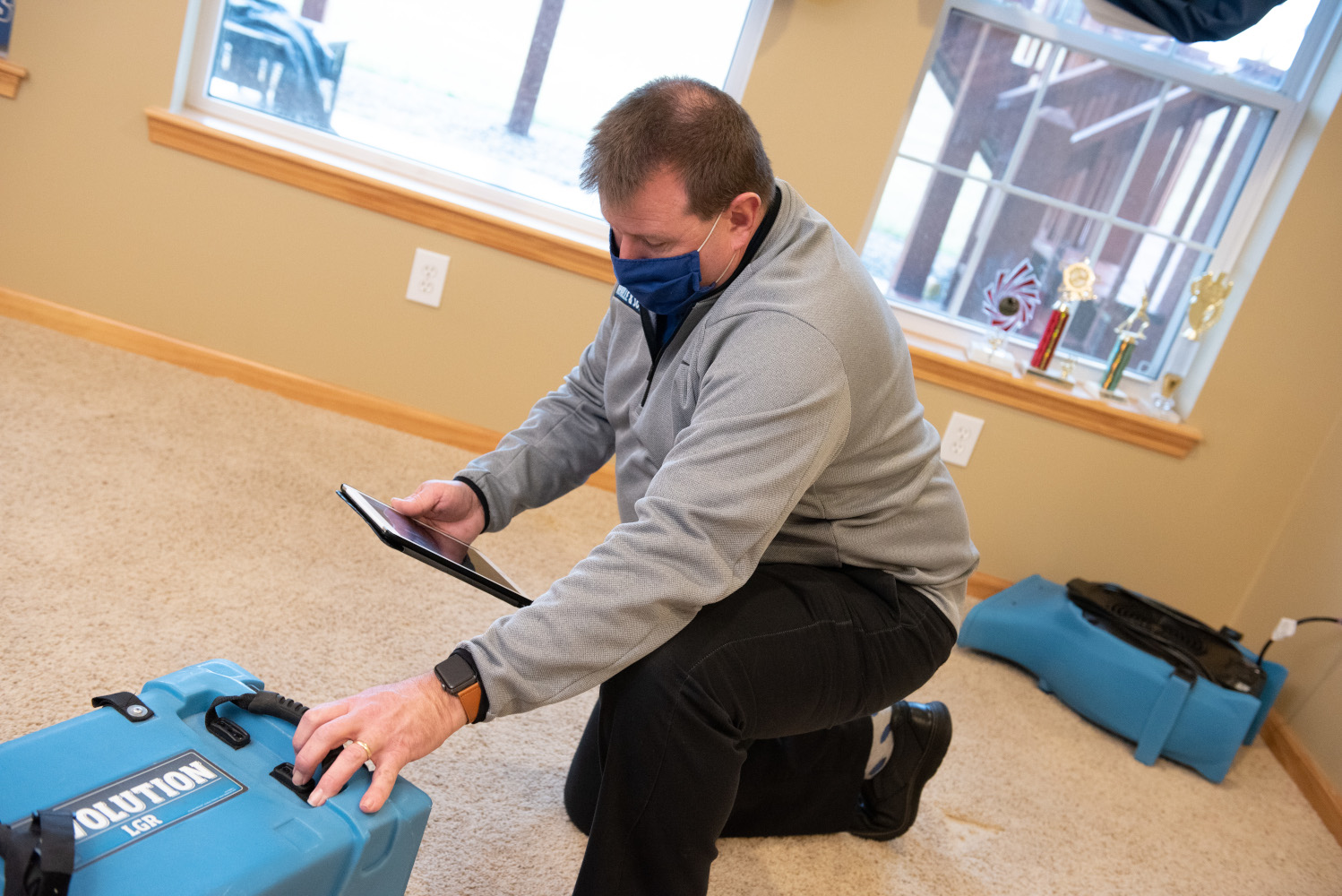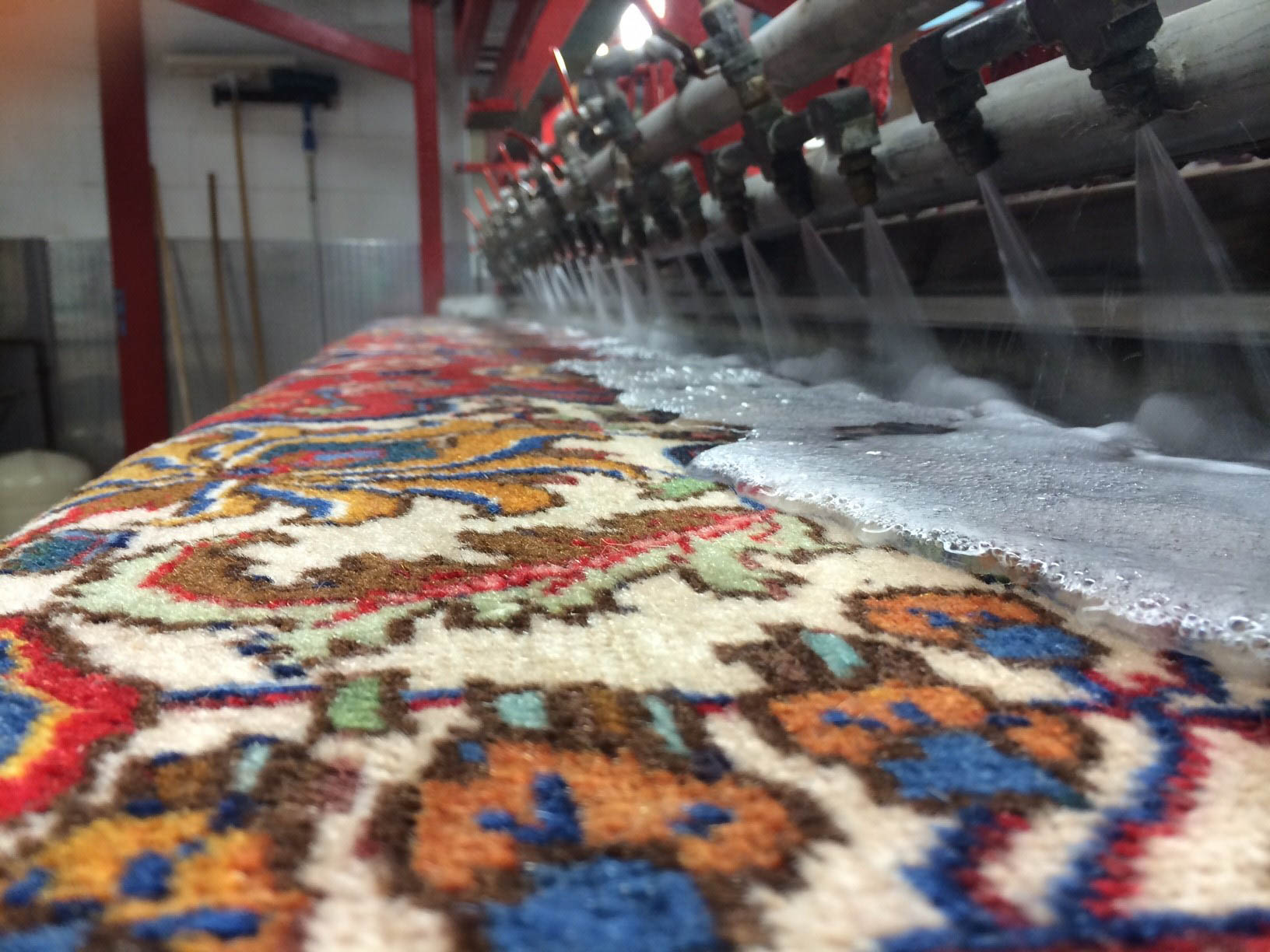 Since 2016, Neville and Sons has been partnered with Woodard in St. Louis, Missouri. Woodard has one of the premier rug plants in the Midwest and is equipped to handle any rug. Whether it is a rug purchased at a store last year or one that has been in your family for generations, and everything in between, they are treated like our own and trusted with experts that know how to handle the fine materials that are used to make them!
This partnership has also allowed us to offer other services for your rugs, including repair of both rug and fringe, decontamination when your rug has been "used" by your pets, scotchgard treatment, and custom-cut pads. 
Interested in any of the services? Just ask.
Tile and Grout Cleaning and Sealing
Over time, like all flooring, tile and grout will become dirty. We are equipped to handle tile in any location from flooring throughout your home to the walls or backsplash in your bathroom and kitchen. Many times the grout can be sealed to keep that clean look lasting longer!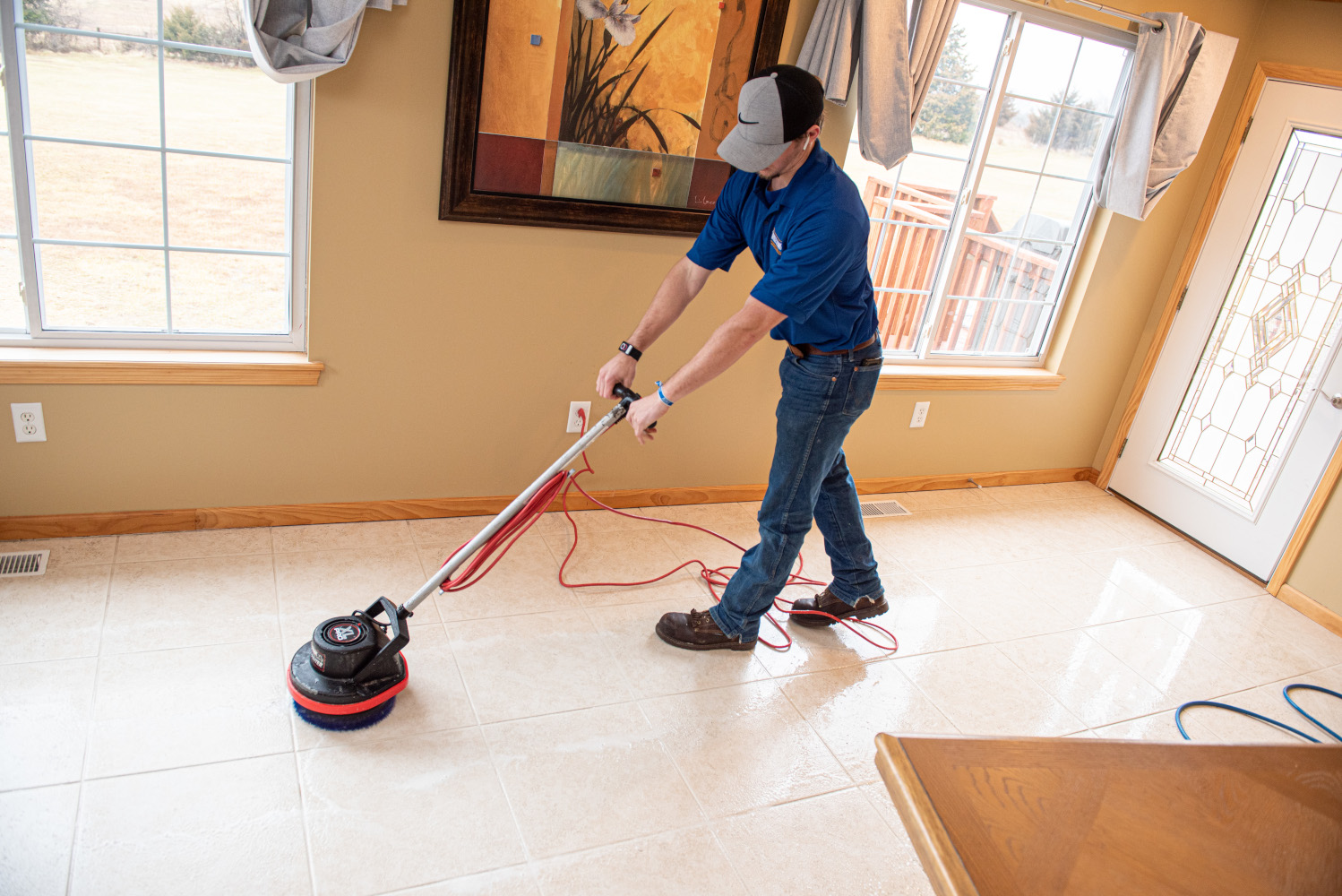 Let's face it, we all have that favorite chair or spot on the couch. Over time those areas gather oils and grime. Let us take care of your favorite "spot," we can have it feeling fresh and clean in no time.
Don't see a service you need? Give us a call. We'll assist you.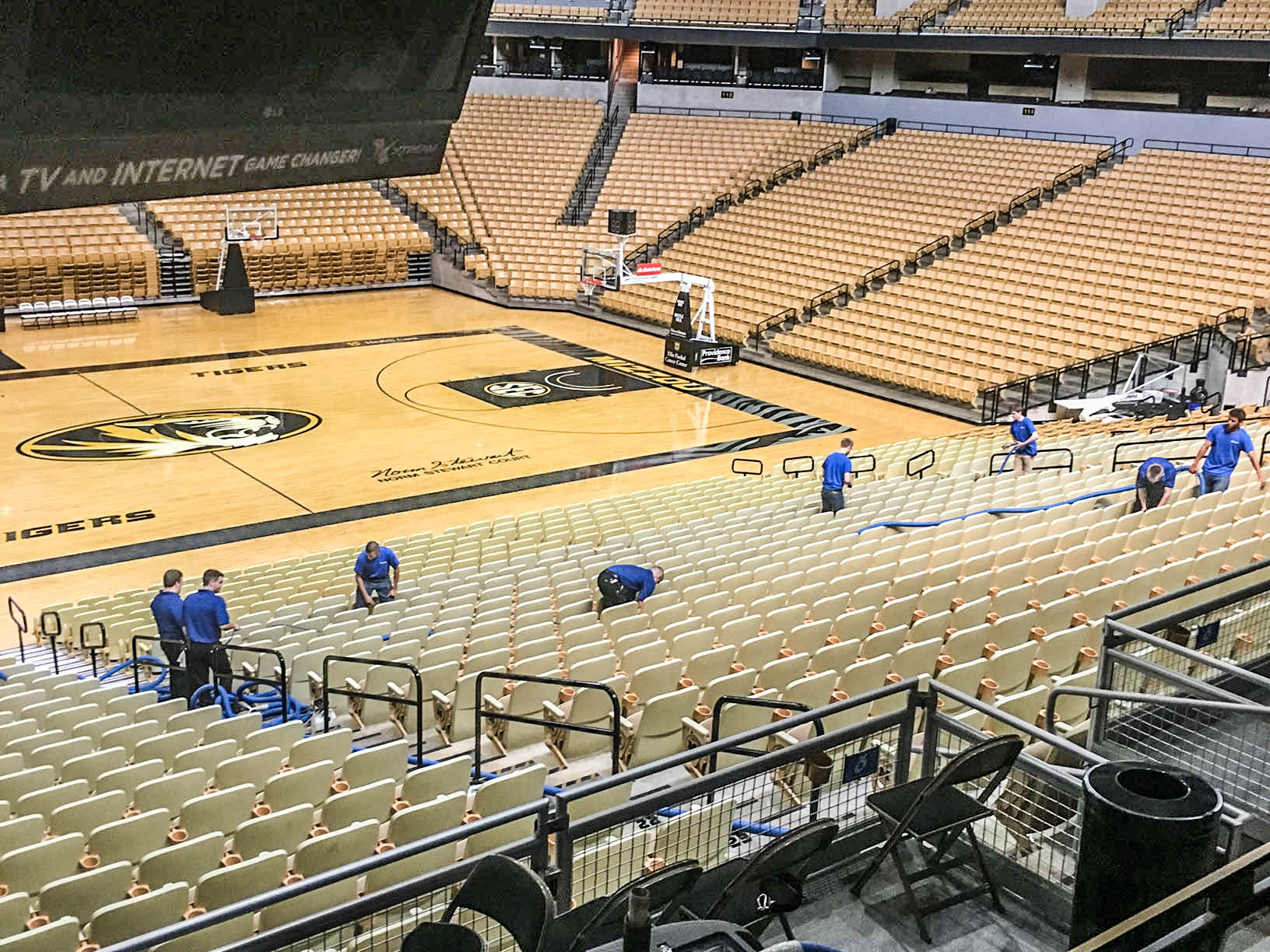 If you manage a commercial property...apartments, rentals, businesses...we can help you keep them looking pristine. Follow the link below to learn what we offer our Commercial Clients.